paramotor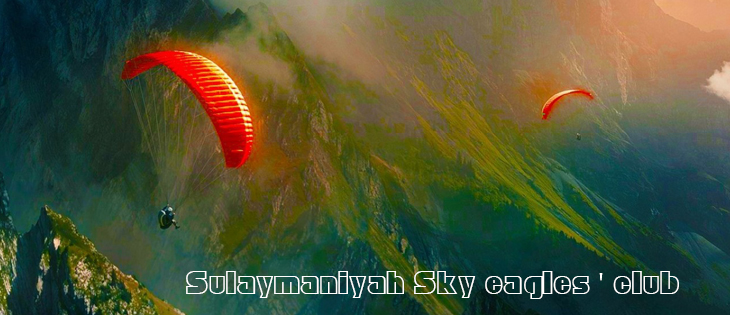 After the liberation of Iraq, we had the opportunity to contact friends, athletics and fans of this sport in Baghdad, Mosul and Erbil, fortunately we could took part in a paramotor teaching course which took place in Mosul, after the course, we decided to construct a new club with the name (Sulaymaniyah eagles) which contained a group of athletics, coaches and experts in this field, because of paramotor daily practicing we recognized that many people liked this sport and asked for training courses, so they decided to open a course for them to teach them how to use paramotor, as a first step we trained 20 athletics from girls and boys, and they completed the course successfully and now they pursuit this game daily on Goeezha mountain.
We are proud to participate in many national occasions and prepare many activities by ourselves to share our happiness with people of our city and we have done this sport on Sara and Goeezha mountains and also participate in Halabja chemical attack anniversary and Kurdistan flag was fluttering in Halabja's sky.
The club has a plan to open a course to teach paramotor and paragliding in 2015 which start at March, and each course has a limited period.
For any question or inquiry about time, place or type of courses, you can contact us by [email protected]
Otherwise, visit us directly in club residence, Sulaymaniyah, Salm street, Attar building, 3rd floor, sky eagles of Sulaymaniyah club.